The publication "Monitoring of protected species and habitats with the involvement of volunteers: the experience of the LIFE ESC360 project" is a dissemination report describing the project experience for a non-expert audience. In fact, the short manuscript aims at presenting the activities carried out from 2018 to 2022, not only by reporting the general project structure (in-depth analysis of the actions carried out, from the recruitment of volunteers to their training and field activities), but also highlighting the most relevant aspects of the project: the role of the volunteer, the results obtained and the potential of citizen science initiatives applied to scientific research in biodiversity conservation. In addition, emphasis is also placed on the project's target species and habitats, to which specific sheets are dedicated, including information on the biology and distribution of the species, the standard monitoring protocols applied and some of the most valuable data collected.
Many pictures enrich the pages, they were taken during the project activities mostly by the volunteers themselves.
The report was produced by the project staff, with the active collaboration of all partners (CUFA, CREA and D.R.E.Am. Italia).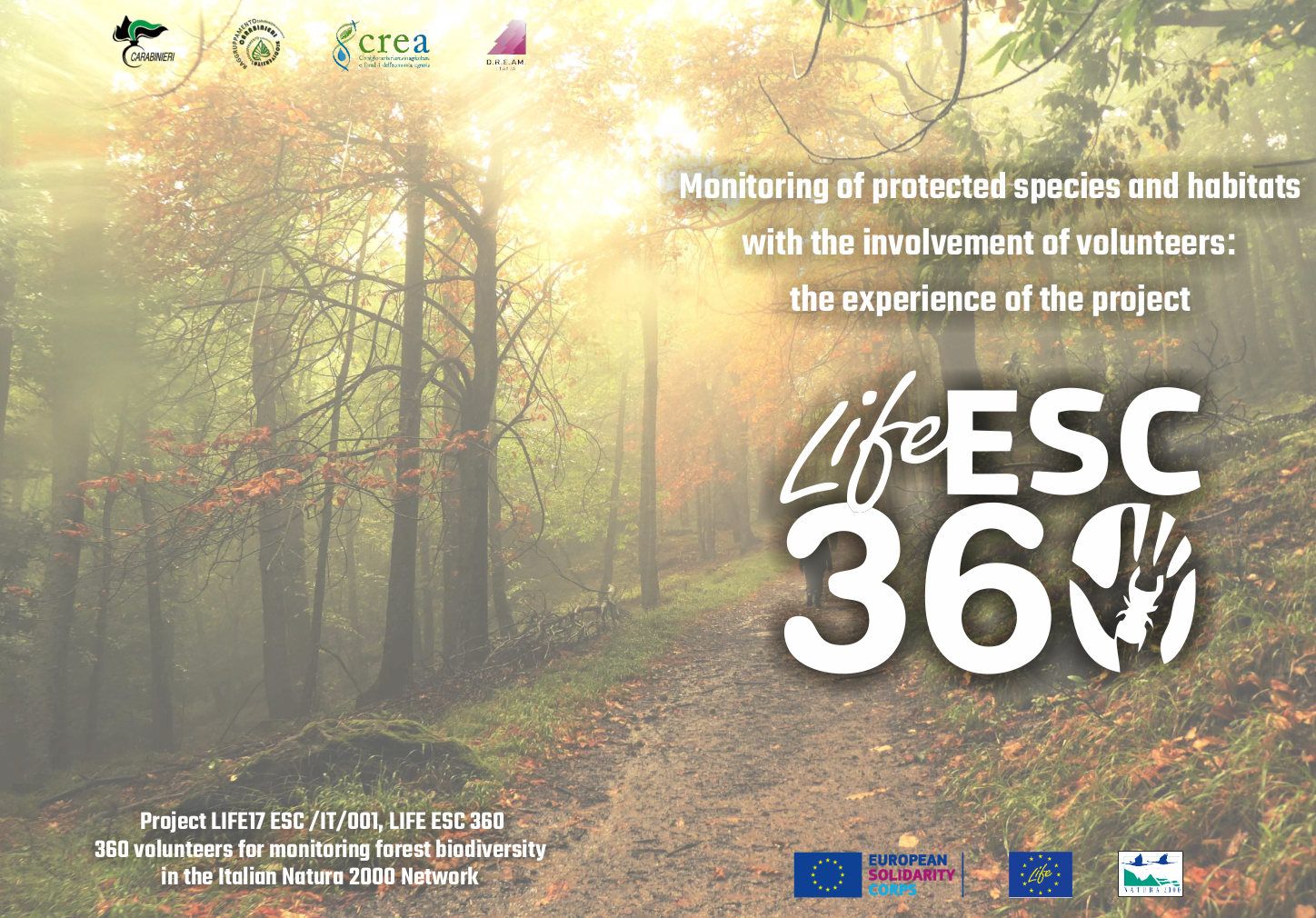 A product that summarizes what the LIFE ESC 360 has done in a simple and captivating way.