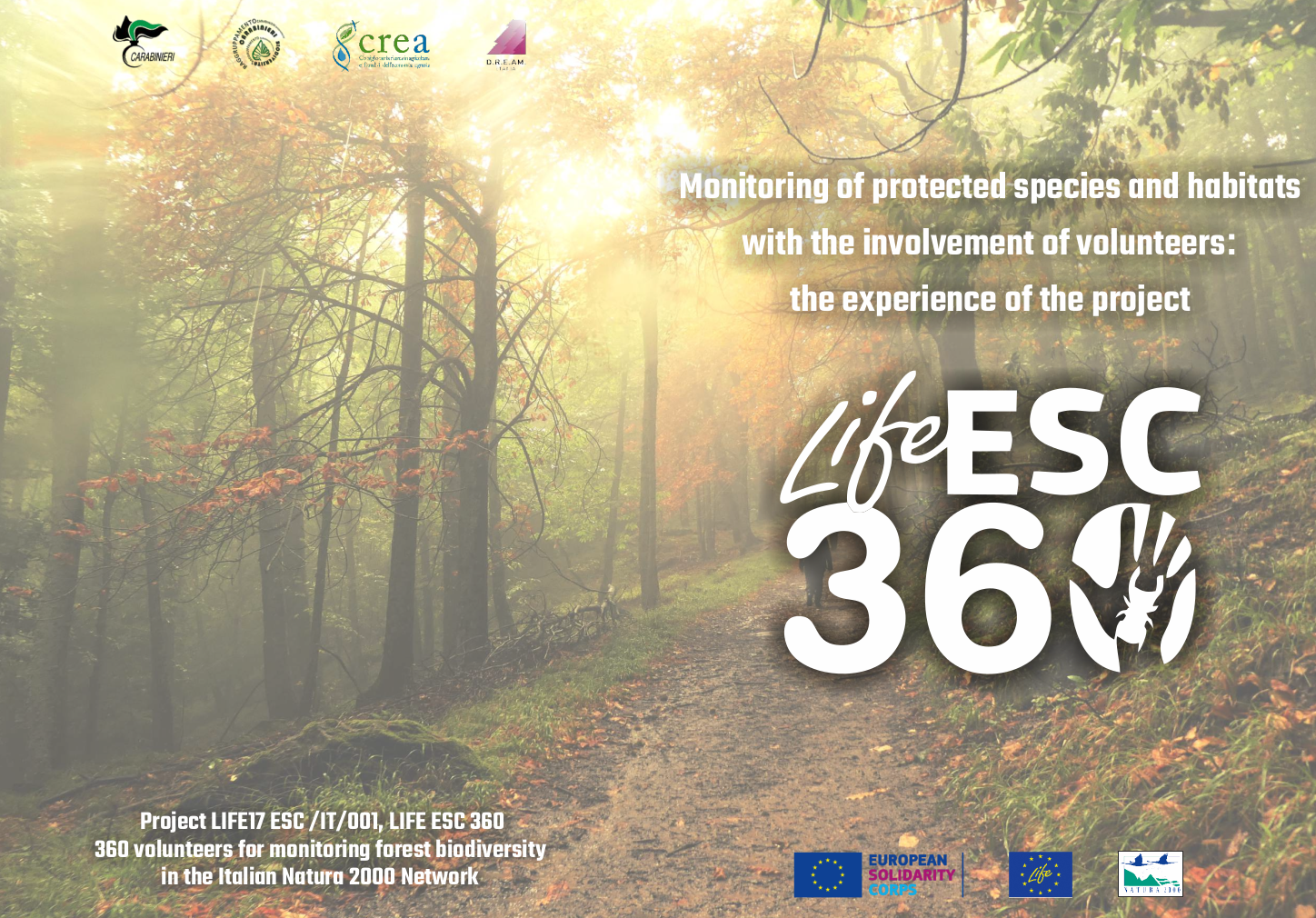 The LIFE ESC360 E-Book is now available!
The E-Book "Monitoring protected species and habitats with the involvement of volunteers: the experience of the LIFE ESC360 project" is a dissemination report describing our project experience in about 50 pages. Starting with a general description of the study areas and Nature Reserves managed by the CUFA, the methods used to recruit and train volunteers are described. Then, we also provide a detailed description of the monitoring targets with specific sheets dedicated to the species' biology, the monitoring methods used and the results obtained by the project. Each page and description is supported by a number of pictures taken during the project by the staff and above all by the volunteers.
Enjoy reading.
Click HERE to download the E-Book.