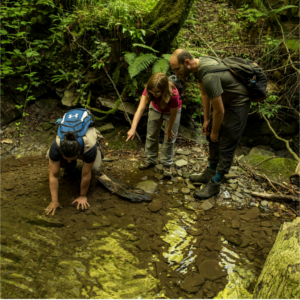 READY GO
LIFE ESC360 applications re-open!
Enrollment for the LIFE ESC360 project has been reopened for 2020. If you are aged 18 to 30 and want to be an active part in actions aimed at nature conservation through the monitoring of flora and fauna of community interest, in the Bosco della Fontana State Natural Reserve, in the Casentinesi Biogenetic Reserves and in the State Reserves in Abruzzo and Molise: APPLY NOW!
The volunteers will be able to carry out the activities of the project choosing from 3 shifts of the duration of two months each, which will take place from April to September 2020.
During the activities, the volunteers will be followed by expert naturalist tutors. Each round will be preceded by a first week of training.
Volunteers will have no expenses for food, lodging and travel to the sites of the project or during the phases of this at their expense.
Participation in the project will be certified by issuing a certificate.
More information is available on the official website and on the facebook page: